This article will provide all the information for people looking for the best UGW-like game on Android or iOS. Maybe you're new to the genre and looking for alternatives to Underworld Gang Wars, also known as UGW. In this, we will go through 5+ Best Games Like UGW For Android & iOS.
Best Games Like UGW For Android & iOS
You and your friends will not be able to take your eyes away from these 7 games that are similar to UGW: Underworld Gang Wars. Due to the intense competition, battle royals have drawn a large following among FPS players.
It's a fantastic approach to demonstrate your abilities. So check out this collection of games like Underworld Gang Wars if you enjoy this genre and are looking for more to challenge your skills. You won't be let down.
BGMI (Battlegrounds Mobile India)
BGMI (Battlegrounds Mobile India)
In the action-adventure game Battlegrounds Mobile India, you are transported to an island where other players are also fighting for survival. You'll have to navigate a map filled with opponents after hopping out of an aeroplane and landing on the ground.
You need to be always aware and even keep an eye on your back to make sure that none of your competitors try to attack you. Battlegrounds Mobile India not only gives you a traditional battle royale experience, but it also immerses you in a number of events and competitions.
You'll have the chance to engage in online competition with gamers from all over the world, who are all fighting to be the final survivor. You can also join alliances with other players in some game modes to work as a team.
PUBG New State
PUBG New State
The creators of PUBG mobile, have released a new game named PUBG: New State. With its cutting-edge mobile visuals, PUBG: New State puts the battle royale experience in players' hands on iOS and Android.
From the original PUBG experience, the rivalry has changed into a new battleground by introducing in-game weapon customization, drones, a combat roll ability, and more.
The 2051 setting of PUBG: New State includes a range of vehicles that players can utilize to traverse 8×8 kilometer open regions. Only the strongest will survive this epic confrontation as the "Lone Survivor" as players drop into TROI, a brand-new battleground. Stop waiting and begin pre-registering right away for Android users!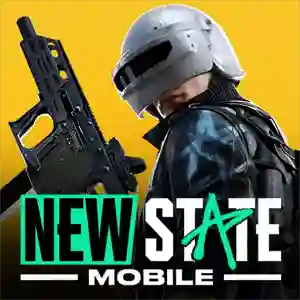 COD Mobile
COD Mobile
The Call of Duty APK has amazing stages, tools, weapons, and characters from the Call of Duty universe. You only need to learn more outstanding abilities to take charge of the fast-paced game independently. There are many characters in Call of Duty Legends of War for Android, including Ghost, Price, and others.
The game offers a variety of game types, including zombies and multiplayer. Players will be able to engage in 10-player (PvP) combat split into two teams in the multiplayer mode.
Team Deathmatch and Frontline are the other two modes that make up the multiplayer mode. Players can play alone or in teams in the Zombie's mode to defeat zombies and win the game.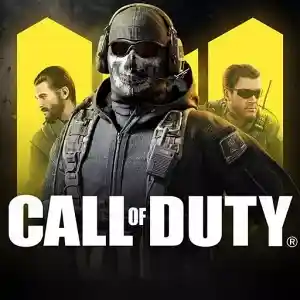 Heroes Strike
Heroes Strike
As you join the universe of Heroes Strikes – Modern Moba and Battle Royale, you can become a hero and save the world. The renowned shooter series is one of the most well-known games. The variety of game possibilities contributes to the game's popularity. The character and skill balance are also well-defined, in addition to the hero system, and the game is continuously improved and modified to provide you with the finest experience.
His distinctive hero persona is widely valued when Cullen is added to any recent news updates. Every month, we add new characters and systems, fix bugs, and upgrade existing ones. In addition, one of the elements that determine whether a dispute succeeds or fails is expertise.
Fortnite
Fortnite
The multiplayer, free game Fortnite is always changing, and you may play it with your friends or work together to make the world of your dreams. Play Fortnite Creativity and Battle Royale for nothing. Get the download today to get started.
The 100-player PvP game Fortnite is the same on mobile as on the PlayStation 4, Xbox One, PC, and Mac. Same gameplay, the same weekly upgrades, same map. While you fight to be the last person standing, construct your fort. Join forces and team up with pals nearby or across the globe!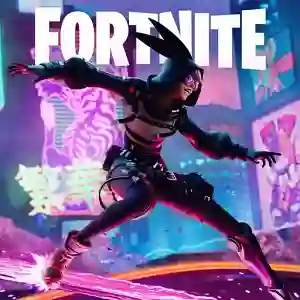 Pixel's Unknown Battle Ground
Pixel's Unknown Battle Ground
It would be best if you attempted to be the last character standing in the great battle royale-inspired game Pixel Unknown Battle Royale.
You must locate an appropriate landing location on the map when jumping out of an aeroplane. In order to survive and fight off your challenges, you must gather food and supplies and be ready for anything that comes to you.
This game's graphics are pixelated like Minecraft's, but still, the gameplay is excellent. You have the option of playing privately or against other players from across the world! How well will you do in this epic battle royale?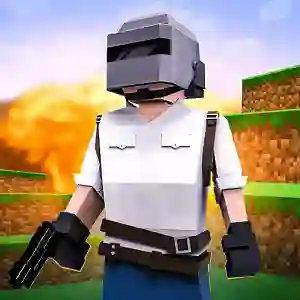 Apex Legends Mobile
Apex Legends Mobile
The mobile version of EA Sports' successful PC game Apex Legends was later made available to mobile gamers. Playing Apex Legends on a mobile device is enjoyable, but the game moves quickly. In other words, if you want to play this game, your strategy must be extremely swift.
Fast-paced combat that is innovative, with shorter matches and more exciting action! From the ultimate squad by combining your skill set with those of two other players. You face 19 other groups in 60-player battle royale games.
Learn your legend's skills and make wise decisions when mayhem breaks out. Combat includes fresh, cutting-edge elements like Jumpmaster Deployments to produce epic flights—and conflicts.
Conclusion
Battle Royale games have become popular in recent years, and because these games are available on mobile, players can now play these games anywhere. We've discussed 5+ Best Games Like UGW For Android & iOS smartphones in this article.
Each of these games stands apart from the competition thanks to unique features and gameplay elements. Everyone may find a Battle Royale game on our list, regardless of whether they favour a quick-fire, action-packed shooter or a more tactical and strategic approach.